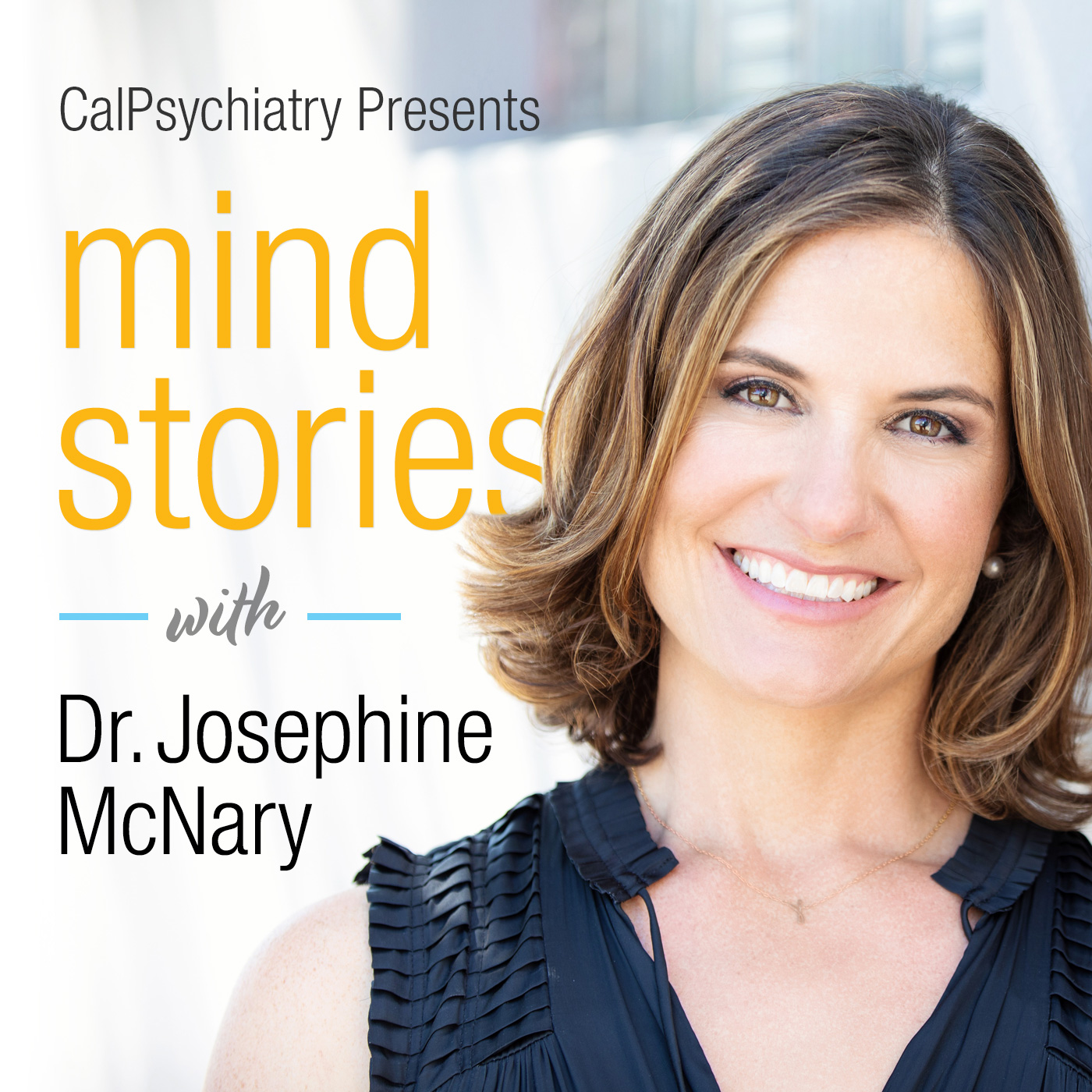 Mindstories is a fascinating podcast focused on unraveling the many forms of psychological therapeutic intervention. Covering medication management, established & alternative therapies, & women's mental health, our expert guests share highly informative & valuable information. Mindstories is hosted by Dr. Josephine McNary, a Stanford / Tulane / UCLA-trained Psychiatrist. In her practice, CalPsychiatry, she & her team focus on women's mental health, mood & anxiety disorders, ADD, PTSD & addiction.
Episodes
Wednesday Feb 23, 2022
Wednesday Feb 23, 2022
Jack Lam (they/them) is an associate psychotherapist at the Yellow Chair Collective, a multicultural therapy practice focused on Asian and Asian American mental health. Jack is a genderqueer, non-binary Chinese Malaysian immigrant, who brings a compassionate, anti-oppressive lens to the work they do. Their work focuses on depression and anxiety treatment, suicidality and transgender/non-binary identities.
------
Nita helps her clients navigate their strategies to work through major challenges offering responsive caregiving solutions in a warm and nurturing environment, through CBT modalities and a strengths based perspective. Nita utilizes a positive, holistic, and collaborative approach, building upon client strengths to produce meaningful change. As an individual who was raised between two cultures, she offers a warm and safe space to discuss cultural competency as it relates to her clients' life. For many minorities, there is a stigma toward psychotherapy; it's not something that's spoken about with friends and family. Nita approaches each client from a unique perspective, tailoring treatment to individual needs.
Nita specializes in anxiety, depression, career, premarital counseling, love, dating, & relationships, children, teens, & families, and racial & cultural identity.
Nita holds a Master of Social Work from University of Pennsylvania and is licensed in both New York and California.
------
Dr. Simone is a board certified adult psychiatrist who specializes in the treatment of anxiety disorders (generalized anxiety, social anxiety, and more), depression, young adult mental health, ADHD, and insomnia. She has experience working in a variety of settings including academic, community, private, and veterans affairs. She is passionate about her integrative and culturally competent approach to mental health care. While she provides medication management, she also highlights the importance of non-pharmacologic interventions including healthy lifestyle changes, mindfulness, and psychotherapy.
Dr. Simone is a Southern California native, where she also completed her education and training. She received her bachelor's of science degree in human biology and psychology from UCSD, earned her medical degree from Western University of Health Sciences, and completed her psychiatry residency at UCLA and West Los Angeles VA Medical Center, where she was Chief Resident. She has been awarded the Psychiatric Education & Research Foundation Excellence in Psychiatric Education Award, American Psychiatric Association Resident Recognition Award, and the Western University of Health Sciences Psychiatry Clinical Chair Award.

She is currently offering both telehealth and in-person appointments at the CalPsychiatry Echo Park and Pasadena offices.
------