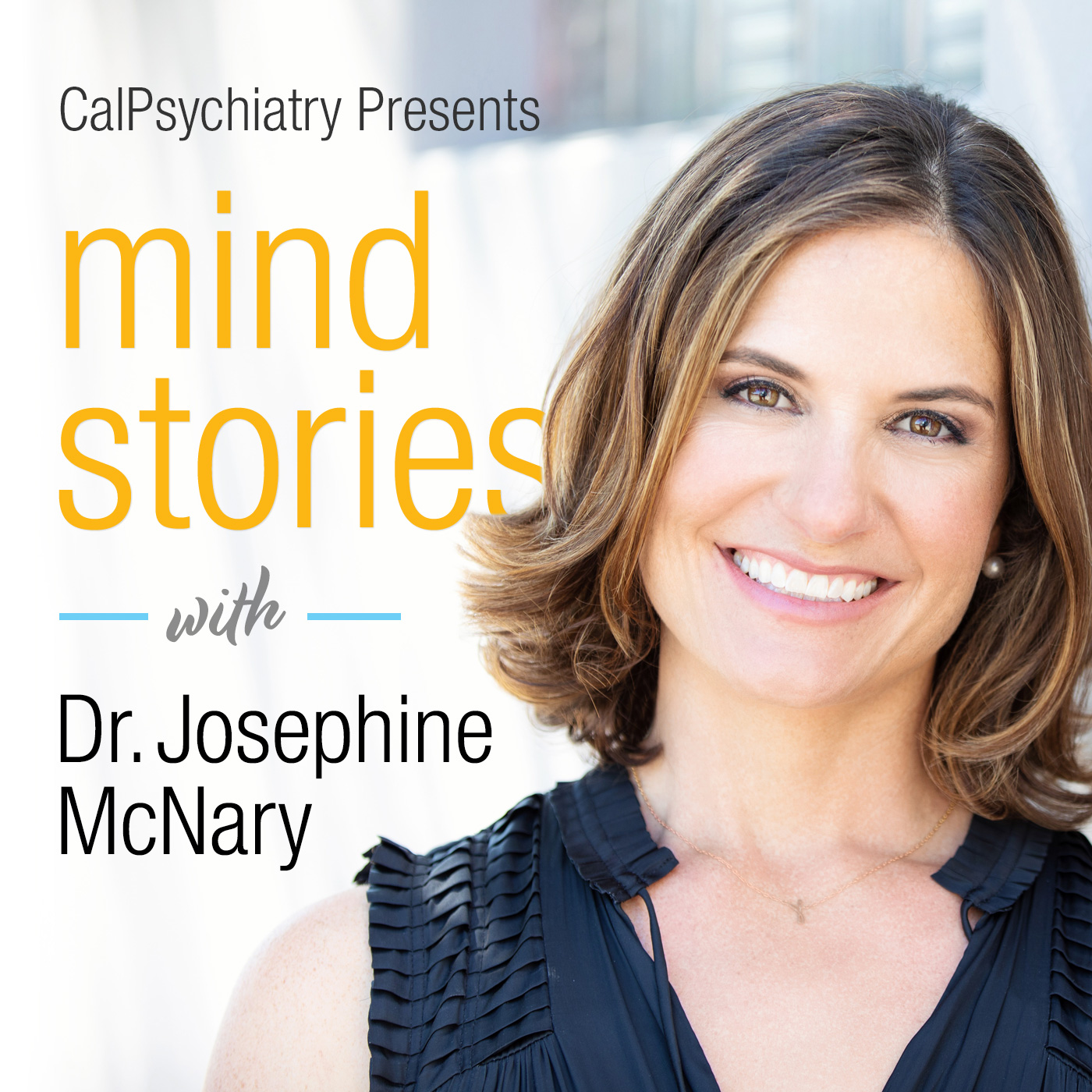 Mindstories is a fascinating podcast focused on unraveling the many forms of psychological therapeutic intervention. Covering medication management, established & alternative therapies, & women's mental health, our expert guests share highly informative & valuable information. Mindstories is hosted by Dr. Josephine McNary, a Stanford / Tulane / UCLA-trained Psychiatrist. In her practice, CalPsychiatry, she & her team focus on women's mental health, mood & anxiety disorders, ADD, PTSD & addiction.
Episodes
Wednesday Aug 03, 2022
Wednesday Aug 03, 2022
Dr. Booth is a general adult psychiatrist at CalPsychiatry with experience treating a wide range of psychiatric disorders. She sees patients in the Westlake Village office and over tele-health. Her areas of special interest include women's mental health, particularly perinatal and postpartum care, as well as mood disorders, anxiety, and OCD.

Dr. Booth earned her bachelor's degree from Boston University and her medical degree from the David Geffen School of Medicine at UCLA. She completed her psychiatry residency at UCLA Neuropsychiatric Institute. Prior to joining CalPsychiatry, she served as Chief Resident of the inpatient units at UCLA and as Chief Resident of the Women's Life Center, where she gained specialty training in the treatment of mental illness during pregnancy and the postpartum period. Dr. Booth has also received specialty fellowship training in treatment-resistant mood disorders. She continues to work in the UCLA Maternal Mental Health program as a staff attending.

Dr. Booth employs a holistic approach to treating mental illness, drawing on medications as simply one tool in a vast toolbox. She has also been trained in psychodynamic psychotherapy, interpersonal therapy (IPT), as well as exposure and response prevention (ERP) for the treatment of OCD. Above all, she believes that a good relationship between a psychiatrist and patient is vital to the success of treatment, and strives to provide a safe, honest, and supportive environment that facilitates partnership between herself and her patients.
UCLA Maternal Mental Health Program at Resnick Neuropsychiatric Hospital at UCLA
Center for Women's Mental Health at MGH
------